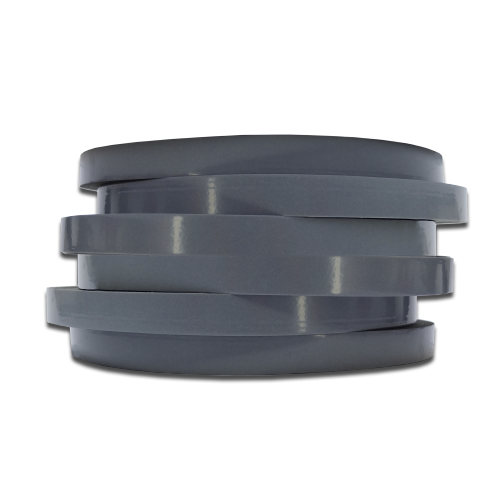 Specification
Applications

ISO-ZELL PE-Tape and Fix-Tape are especially suitable for

sealing
vibration control
insulation
cushioning

Due to these special product properties ISO-ZELL PE-Tape and Fix-Tape are very

versatile, e.g. in the following areas
Trapezoidal metal sheets and metal structures
Solid, timber and prefabricated building constructions
Window construction
Dry wall and partitioning
Air conditioning and ventilation systems
Domestic appliances
Wagon and container construction
Machine and equipment manufacturing

Benefits

Flexible
Fine pored
Water repellent
High ageing resistance
Environmentally friendly - chemically neutral

Description

ISO-ZELL PE-Tape and ISO_ZELL Fix-Tape are versatile sealing and pad tapes suitable for many assembly situations. These closed celled polyethylene foam tapes with their self-adhesive coating, are characterised by a fine cellular structure and particularly by their flexibility. These properties and a continuously high quality, allow efficient and reliable solutions for a wide spectrum of industry and building applications.
Orderidentifier

Article Number

Dimensions [mm]

Box contents m

Metres per roll m

Unit

ISO-ZELL 2 x 20

0070020020
2 x 20
2400.0
20.0
2400

Specifications

Dimensions [mm]

2 x 20

Box contents

2400.0

Metres per roll

20.0

Orderidentifier

ISO-ZELL 2 x 20

Unit

2400

ISO-ZELL 3 x 30

0070030030
3 x 30
1000.0
20.0
1000

Specifications

Dimensions [mm]

3 x 30

Box contents

1000.0

Metres per roll

20.0

Orderidentifier

ISO-ZELL 3 x 30

Unit

1000

ISO-ZELL 3 x 50

0070030050
3 x 50
500.0
20.0
500

Specifications

Dimensions [mm]

3 x 50

Box contents

500.0

Metres per roll

20.0

Orderidentifier

ISO-ZELL 3 x 50

Unit

500