EJOFAST® Self Drilling Screw JF2-2-5.5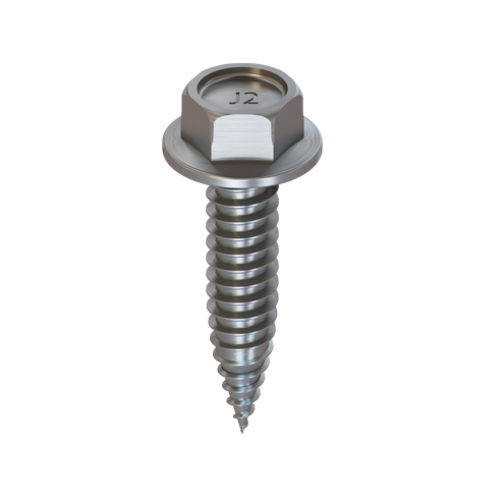 Specification
Applications

For fixing metal to profiled metal sheet or sandwich panels.

Properties

Case hardened carbon steel with innovative point geometry.
Aluminium Sealing Washer.
Pre-assembled sealing washer.
Non-skid application.
Fastening with reduced swarf.

Technical specifications

Drive: 8mm clip hex one piece socket.
Stitching 2 x 0.5mm up to 2 x 1.0mm in thickness.
Orderidentifier

Article Number

Ø Sealing Washer mm

Length mm

Clamp thickness mm

Unit

JF2-2-5.5x25-V16

3592521362
16
25.0
0.0 - 7.0
100

Specifications

Ø Sealing Washer mm

16

Length

25.0

Clamp thickness

0.0 - 7.0

Orderidentifier

JF2-2-5.5x25-V16

Unit

100