EJOT® stress plate HTK-2G-M/TKE collated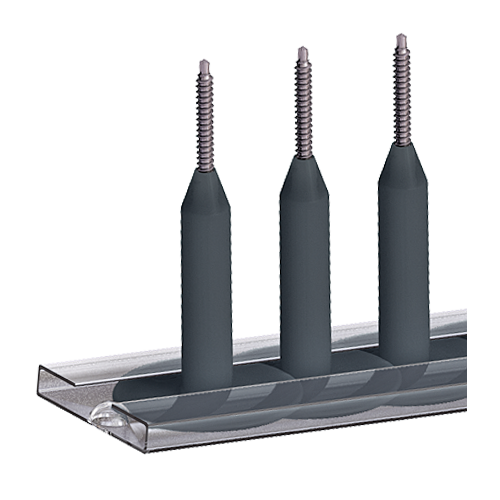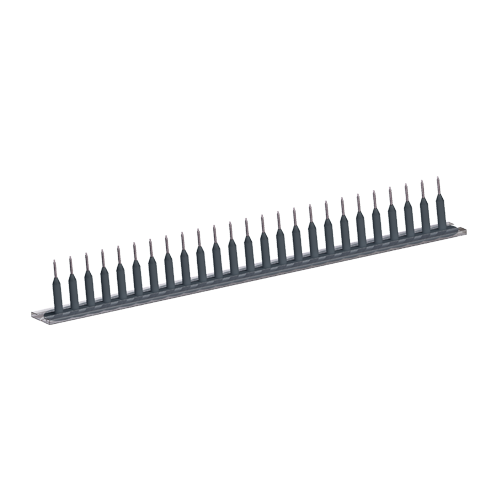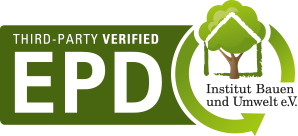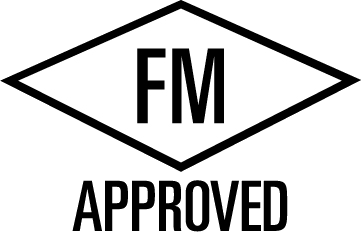 Specification
Applications

To fix roofing membrane
New buildings and renovations
For installation with EJOT® ECOset HTK installation tool
For special requirements of resistance to imposed loads
To reduce thermal bridges

Notice
For combination with EJOT Dabo® screws. Drilling  capacity = 4 mm on request!

Properties

Stress plate: high-grade plastic material
Dabo® screw TKR/VHT-R = case-hardened steel, Climadur* coated
Dabo® screw TKE/VHT-E = A4 stainless steel
collated
Telescope design for resistance to imposed loads
Combinations for insulation thicknesses up to 605 mm on request

*Climadur
High-grade coating to improve the corrosion protection
(15 Kesternich cycles, DIN 50018, 1997)

Technical specifications

Drilling capacity: 1.50 mm
Collator capacity: 25 pc.
Orderidentifier

Article Number

Recess Depth mm

for Dabo ® Screw

Insulation thickness mm

Screw length mm

Unit

HTK-2G-M/TKE-60-35/50

3703505022
35.0
TKE
60.0
50.0
1000

Specifications

Recess Depth

35.0

for Dabo ® Screw

TKE

Insulation thickness

60.0

Screw length

50.0

Orderidentifier

HTK-2G-M/TKE-60-35/50

Unit

1000

HTK-2G-M/TKE-80-55/50

3705505022
55.0
TKE
80.0
50.0
1000

Specifications

Recess Depth

55.0

for Dabo ® Screw

TKE

Insulation thickness

80.0

Screw length

50.0

Orderidentifier

HTK-2G-M/TKE-80-55/50

Unit

1000

HTK-2G-M/TKE-100-55/70

3705507022
55.0
TKE
100.0
70.0
1000

Specifications

Recess Depth

55.0

for Dabo ® Screw

TKE

Insulation thickness

100.0

Screw length

70.0

Orderidentifier

HTK-2G-M/TKE-100-55/70

Unit

1000

HTK-2G-M/TKE-120-95/50

3709505022
95.0
TKE
120.0
50.0
1000

Specifications

Recess Depth

95.0

for Dabo ® Screw

TKE

Insulation thickness

120.0

Screw length

50.0

Orderidentifier

HTK-2G-M/TKE-120-95/50

Unit

1000

HTK-2G-M/TKE-140-95/70

3709507022
95.0
TKE
140.0
70.0
1000

Specifications

Recess Depth

95.0

for Dabo ® Screw

TKE

Insulation thickness

140.0

Screw length

70.0

Orderidentifier

HTK-2G-M/TKE-140-95/70

Unit

1000

HTK-2G-M/TKE-160-115/70

3711507022
115.0
160.0
70.0
700

Specifications

Recess Depth

115.0

for Dabo ® Screw

Insulation thickness

160.0

Screw length

70.0

Orderidentifier

HTK-2G-M/TKE-160-115/70

Unit

700

HTK-2G-M/TKE-180-145/60

3714506022
145.0
TKE
180.0
60.0
700

Specifications

Recess Depth

145.0

for Dabo ® Screw

TKE

Insulation thickness

180.0

Screw length

60.0

Orderidentifier

HTK-2G-M/TKE-180-145/60

Unit

700

HTK-2G-M/TKE-200-145/80

3714508022
145.0
TKE
200.0
80.0
700

Specifications

Recess Depth

145.0

for Dabo ® Screw

TKE

Insulation thickness

200.0

Screw length

80.0

Orderidentifier

HTK-2G-M/TKE-200-145/80

Unit

700

HTK-2G-M/TKE-220-145/100

3714510022
145.0
TKE
220.0
100.0
700

Specifications

Recess Depth

145.0

for Dabo ® Screw

TKE

Insulation thickness

220.0

Screw length

100.0

Orderidentifier

HTK-2G-M/TKE-220-145/100

Unit

700

HTK-2G-M/TKE-240-145/120

3714512022
145.0
TKE
240.0
120.0
700

Specifications

Recess Depth

145.0

for Dabo ® Screw

TKE

Insulation thickness

240.0

Screw length

120.0

Orderidentifier

HTK-2G-M/TKE-240-145/120

Unit

700

HTK-2G-M/TKE-260-145/140

3714514022
145.0
TKE
260.0
140.0
700

Specifications

Recess Depth

145.0

for Dabo ® Screw

TKE

Insulation thickness

260.0

Screw length

140.0

Orderidentifier

HTK-2G-M/TKE-260-145/140

Unit

700

HTK-2G-M/TKE-280-145/160

3714516022
145.0
TKE
280.0
160.0
700

Specifications

Recess Depth

145.0

for Dabo ® Screw

TKE

Insulation thickness

280.0

Screw length

160.0

Orderidentifier

HTK-2G-M/TKE-280-145/160

Unit

700